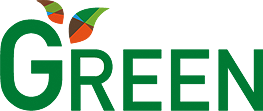 New…

Condominium 19 Stories high residential.
Located on the main road of Bangmod-Rama II.
In a superior environment.
Living in a condo may be faced with a limited space. It would be better if we could have more space available because we understand the meaning of the word "home".
The living space will grow stronger. And if we want to invest for life, this is a worthwhile investment opportunity.
Beyond the
Horizon
Beyond the space on the ground, you get to own the space above the ground as well.
Beautiful viewsfrom19 Stories high residential condominium.
Infinity Edge Swimming Pool.With a view on the horizon.
Horizontal Fitness–Enjoy exercising in fitness room with a nice garden view.
Beyond the
Relaxation
Relax fully in a large green area and a multipurpose room within the project, allowing you to have a relaxation areamore than ever, at aconvenient location reducingtravelling time in rush hours, aloowin more time in your life.
Located in the middle of the cozy Rama 2 area and only five minutes from Central Rama 2, Lotus, Big C and HomePro.
Surrounding areas comprise schools, hospitals and many other amenities including Inside-out Garden, library with children's zone and a library designed for living space, green spaces, or go enjoy a walk in nearby Central Park Communal Park, hiking in the park and Linear Link Garden Oasis Garden next to the swimming pool on the high-rise condo.
Beyond the
Living
For the long termquality of life of residents, we have designed in perfect proportion in the living space with attention to provide airy condition and a floor-to-ceiling height of 2.5 m. including security systems.
Uncrowded space with only 371 units.
Well proportioned rooms designed to offer quality living space in a perfect relaxation area.
Fully furnished with quality furniture.
Designed with 24-hour security systemwith CCTV cameras.

Floor Plan
Floor Plan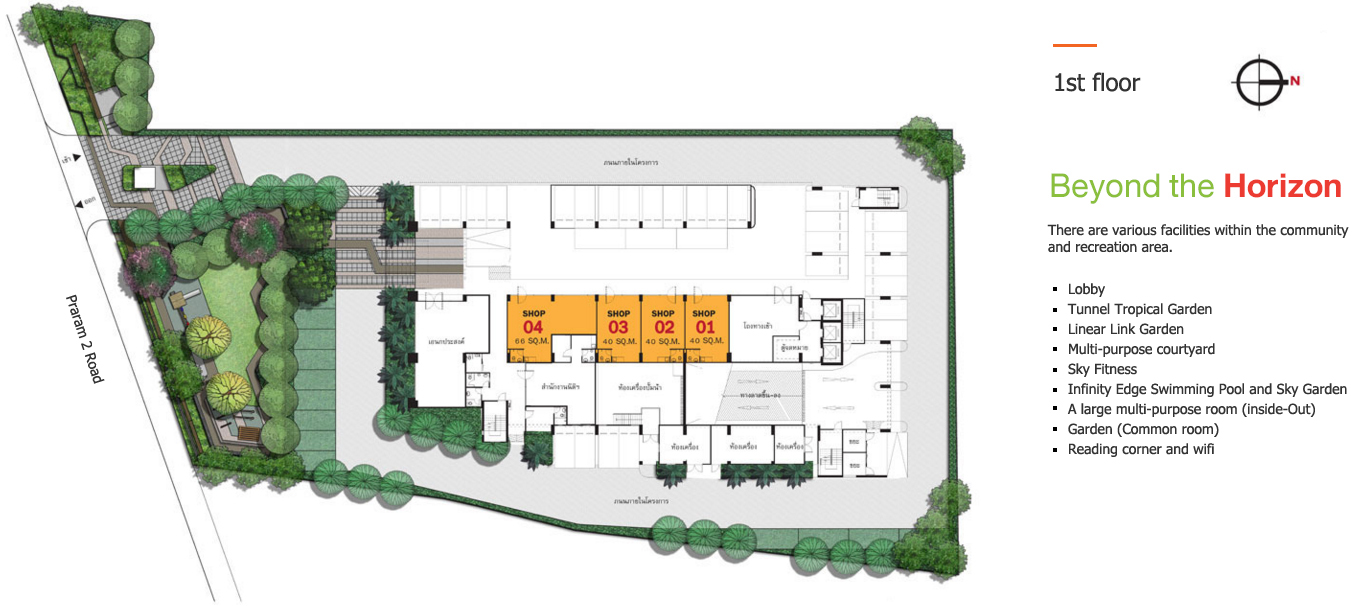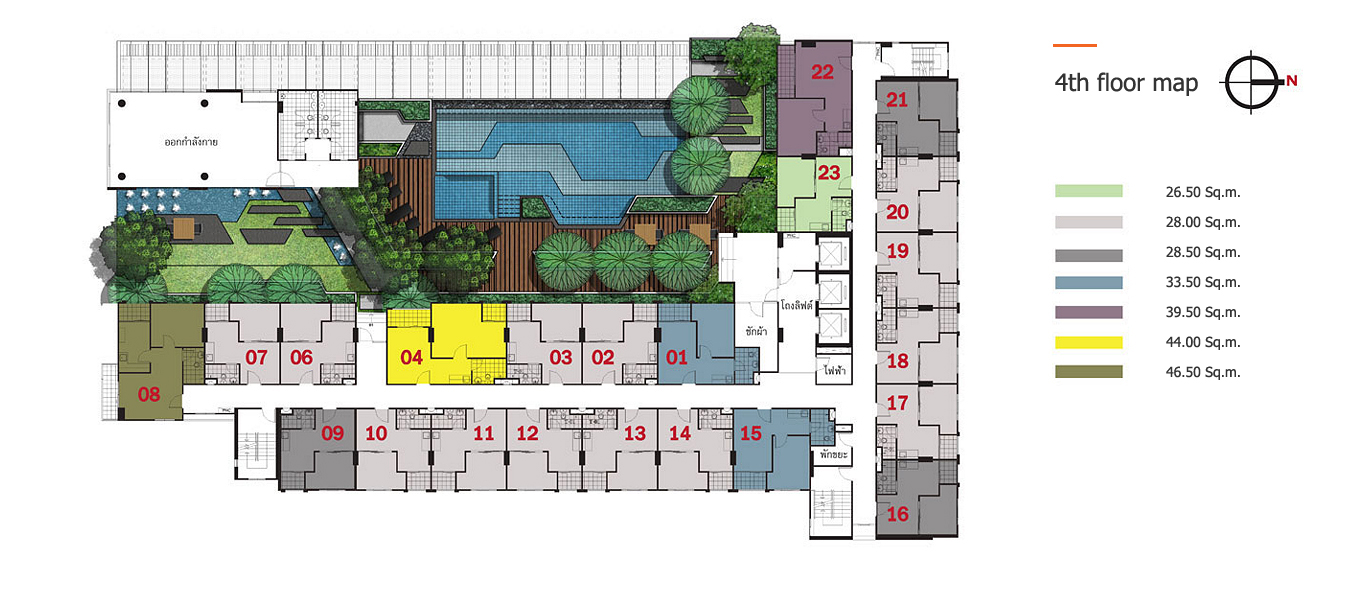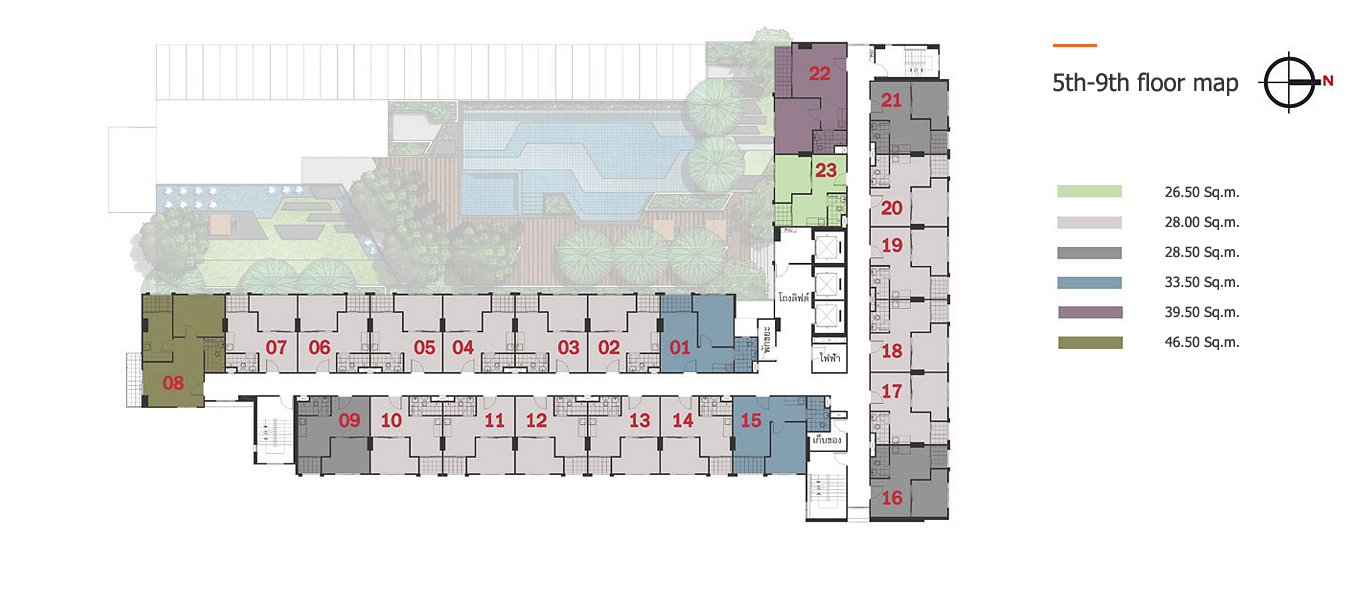 Contact
Location
ORIGINS Condo Bangmod - Rama II 666/1 Rama IIRoad, bangmod,jomthong, Bangkok 10150
Tel. +662 840 2288, +668 1639 8888
Head Office
Greenresources Public Company Limited. 405 Bondstreet Road, Bang Phut, Pakkret, Nonthaburi, 11120
Tel : +662 504 5237-39 www.greenresources.co.th
Print map